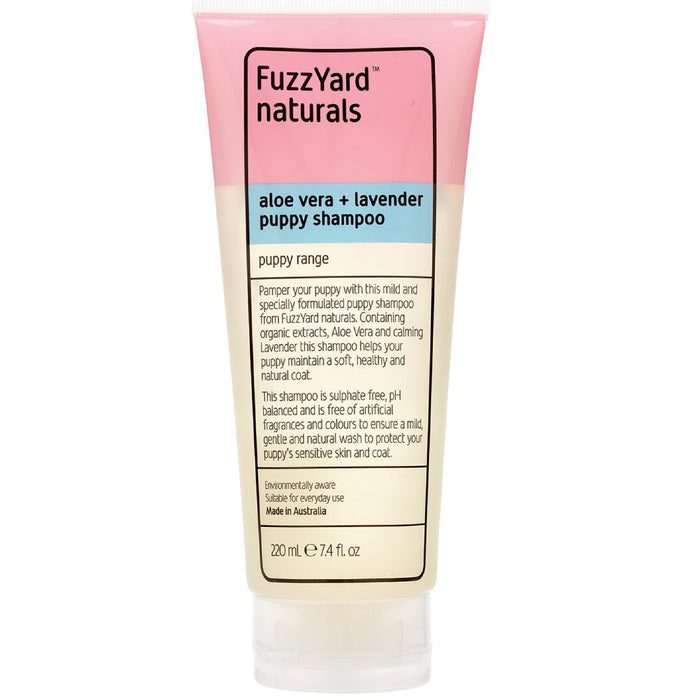 15% OFF: FuzzYard Aloe Vera + Lavender Puppy Shampoo
Sold out
Original price
$20.00
-
Original price
$20.00
Available in 1 size only - 220ml 
Puppies need extra attention and a lot of special care. FuzzYard Puppy Shampoo is a unique formula containing gentle organic extracts including Aloe Vera to help protect your puppy's sensitive skin while maintaining a soft, healthy and natural coat. Lavender helps soothe and calm puppies who are often overwhelmed after leaving their mothers, making bath time much easier for you and your pup.
pH Balanced for your dog
Sulphate Free
No artificial colours or fragrances
Made in Australia
Not tested on animals
This is a low foaming shampoo. Wet your puppy, apply shampoo and rub through coat. Rinse throughly and watch your puppy smile! For best results condition with FuzzYard naturals Puppy Conditioner.
Visit FuzzYard website to know more about  FuzzYard Aloe Vera + Lavender Puppy Shampoo