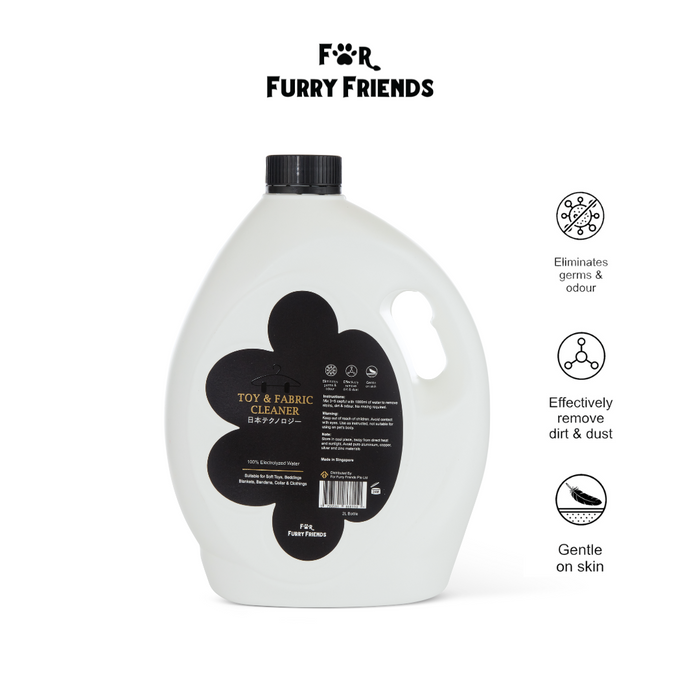 For Furry Friends Toy & Fabric Cleaner
Original price
$35.00
-
Original price
$42.00
Available in 1 size only - 2 Litres
Made In: Singapore 
Throwing away your furkid's favourite toy simply because it is old and dirty?
Don't know how to clean it safely and effectively?
Fret not! Toy and Fabric Cleaner to the rescue!
You can now wash all your pet's favourite toys, blankets and clothes without harmful chemicals that may cause skin irritation or diarrhoea.
Amazing results that even some chemical-based solutions cannot achieve!
Kills 99.9% bacteria, germs and viruses
Eliminates odour
Soap-free
Refill pack available
1. Add 2.5 capful with 1L or 1.25 capful with 500ml bucket of water
2. Hand or machine wash toys & fabrics
3. (For tough stain) Apply concentrated cleaner onto stain
*Repeat steps if required
Storage: Keep out of direct sunlight
Best before 24 months after opening
Suitable for all toys, clothing, leash, harness, collar, bandana, towels and many more