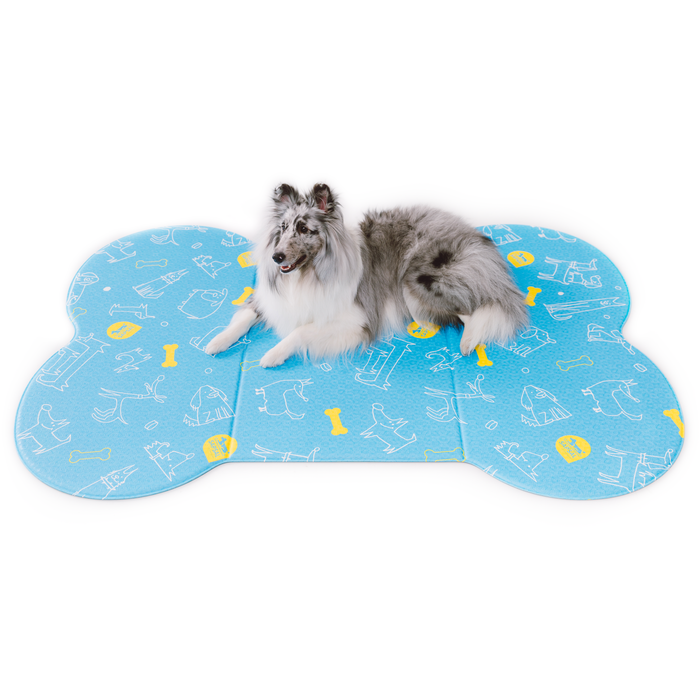 15% OFF: Sapsal Blue Pet Soft Mat
Save

$13.20
Save

$13.20
Original price
$42.90
-
Original price
$88.00
Available in 2 sizes - Small & Large
1. Sapsal is a waterproof pet mat with extra cushioning
2. Portable & easily rolled up - ideal for use in crates, kennels, porches, vehicles, boats, outdoors & camping areas.
3. Made from eco-friendly materials used for baby toys. Sapsal mat does not contain any formaldehydes or phthalates & has been certified by international certification organization. 
4. Unlike rugs or fabrics, the Sapsal mat is free from worms & ticks. Your lovely pet is protected from skin problems because it is hygienic. 
5. Easy to keep clean - just wipe it or wash with water
6. No additional cushions or pads needed when you have a Sapsal mat. 
7. When in contact with warm floors or animal skin, the Sapsal mat gets even warmer. It proves extra cushioning & comfort while your pet sleeps or lies on it.
Small 
35.4" x 24.8" x 0.31" | 90cm x 63cm x 0.8cm
1.8lb(0.8kg)
Large
55.1" x 39.4" x 0.31" | 140cm x 100cm x 0.8cm
4.4lb (2.0kg)